Degree Requirements
The catalog is the document of record for major and program requirements. It is updated annually.
Students may follow the degree requirements from either the UCSC General Catalog published at the time of entering UCSC or subsequent catalog(s). Students need not follow a catalog in its entirety, but may elect to follow different catalog years for their college requirements, university and general education requirements, the requirements of their major(s), and the requirements of any minor(s). The catalog year will initially be set for the first year of enrollment at UCSC. Students may elect to follow major or minor requirements from other catalog years(s) when filing the Petition for Declaration of Major/Minor.
Below are the degree requirements as listed in the current catalog (2021-2022):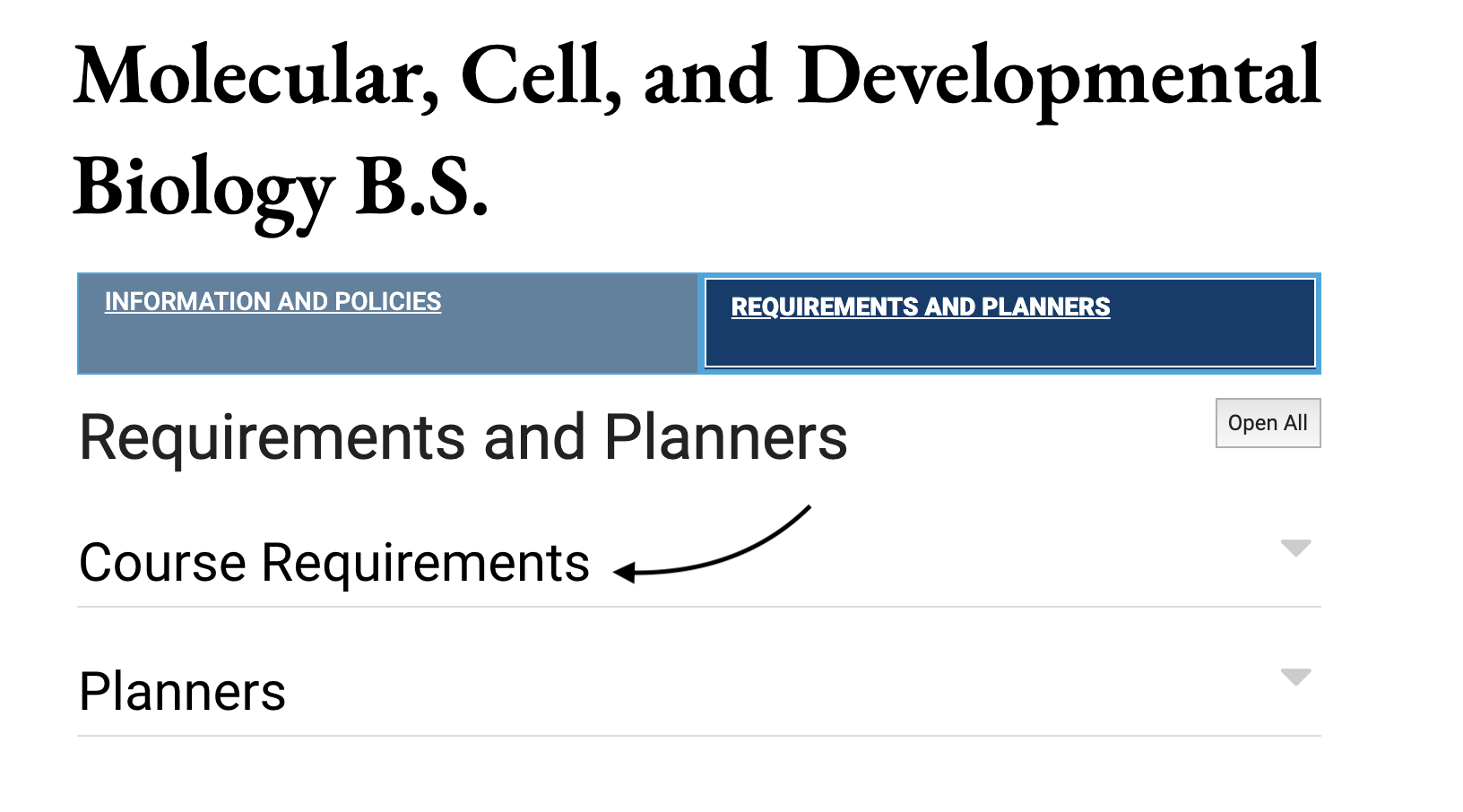 Molecular, Cell & Developmental Biology BS
Archive of previous years' catalogs can be found here.
Editable academic planners and checklists can be found on our Academic Planning page.
Note: All major courses must be taken for a letter grade.